Spike Stitch Bag WIP
I saw the pattern for a spike stitch sham at Crochet Me! and decided to adapt it and make a bag to felt. I frogged it 3X as I couldn't get the spikes to go straight. I used hdc's instead of sc's as what the pattern called for. As it is my first time to try felting, I don't know if I should attach all the pieces before felting or to felt the pieces first before sewing them together. This is after 5 hours of crocheting following the exact pattern.....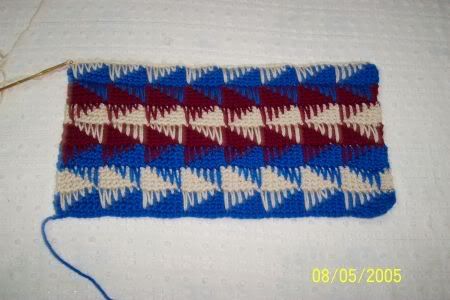 The wool yarn is from my swap partner Cheryl aka diamond from the Sea of Yarn swap. Thanks so much for your generosity, Cheryl!