Summer SP reveal package to Anastacia (Adultramblings)
I will be sending my reveal package to my summer SP Anastacia. I hope she likes everything I made for her. I hope too that she's ok as she's been quiet for the past 2 months.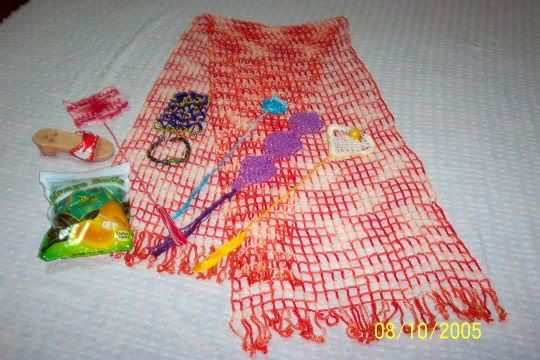 Contents of the package:
mesh scarf with beaded fringe from the coats booklet, beaded bottle topper, 4 thread bookmarkers, a wooden and crocheted hook holder, a beaded bracelet and a pack of dried mango balls......my favorite! lol!