More Magic Combs
I got more magic combs to sell. The brown one is made with size 12 seed beads in beige with dark brown bugle beads. I call this brown butterflies as they are shaped like butterflies.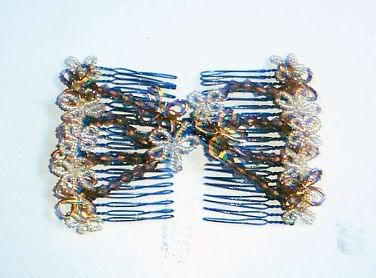 This one is made with cylinder-shaped aqua tiger's eye beads and periwinkle blue size 12 seed beads. These look like daisies.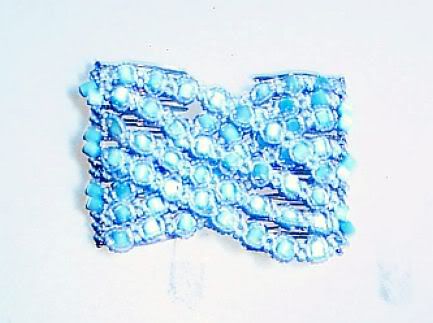 This one is made with silver seed beads and black bicone beads. This one is very elegant.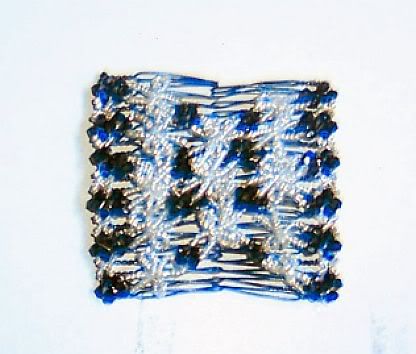 Last one is made with baby pink silver-lined size 12 seed beads with fuschia colored round beads and light pink oval beads.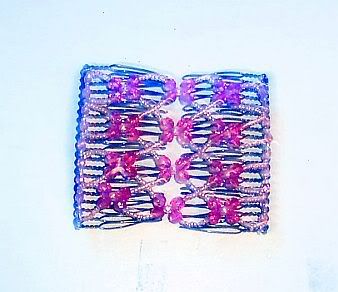 All are made using metal combs. Please email me (
limjackie@yahoo.com
) for inquiries.